Ranjha Ranjha Kardi was one of the most popular drama serial watched by millions of people around the world! And one of the reasons was Imran Ashraf, he played the perfect role of Bhola and won many hearts! People started calling the actor by the name of Bhola in real life too. Especially all the ladies went crazy over him.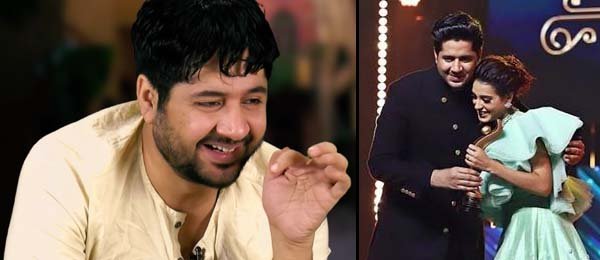 Imran Ashraf aka Bhola walked the red carpet for HUM Awards 2019 held in Houston America on 5th October, therefore many fans came to meet and greet him, as soon as Imran arrived some ladies couldn't control their emotions therefore started pulling and harassing the actor, which made it very awkward for him.
A lot of people on social media have commented on the video about how no one should be allowed to pull and make the actors uncomfortable, people are furious to see the video of how Imran Ashraf was being treated by the fans.
Share your thoughts -
---