The Lux Style Awards have maintained their rank as the most awaited celebration of Fashion, Film, Music and Television for the last eighteen years. It is not just a platform to appreciate talent in the industry, but also provides a great medium to share social messages and empower women around the world. It involves a whole lot of talent, majority of which are the women. From the governing body of Unilever to the director of this year, Frieha Altaf; official stylist for every year, Nabila; the red carpet team of Amina and Anisa this year; to Fareshteh Aslam, our award manager. The feminine power at Lux Style Awards makes it what it is!
Lux has always been an advocate for strong, powerful women. Most of the Chairman's Lifetime Achievement Award has been gifted to women who made their name in the fields of interest, including the great Noor Jehan, Roohi Bano and now Shabnam in 2019. The Lux Style Awards celebrate stars from now and the gone years for their immense contribution.
The Lux Style Awards 2019 was a huge package of feminine efforts from the direction of Frieha Altaf to performances by stars like Momina Mustehsan, Mehwish Hayat, Hina Dilpazeer. With all these, how could we forget our sparkling LUX girls Saba Qamar, Meera, and Maya Ali, along with the Unilever Chairperson Shazia Syed, and the director of beauty and personal care Asima Haq.
Shazia Syed, the Chairman of Unilever, made a point on how Unilever believes in supporting the entertainment industry and serving back each year. She, also, remarked about how un-stereotyping and non-conventional should be the new norms. She added how Unilever espoused the women empowerment initially, then the rights of the differently-abled and now, the rights of the transgender in the community, providing them a safer environment to work and live in. Moreover, she said that these efforts need to go beyond our own homes, to build a more un-stereotyped community. Shazia also shared her strong belief about picking social messages rather than usual masala. She added, "It is through these bold decisions that we will be able to demonstrate our bias for tolerance, inclusiveness and freedom from stereotypes. And it is by doing this that we will become conscious and adaptable, and eventually become progressive. And this is the biggest contribution we can make to our country."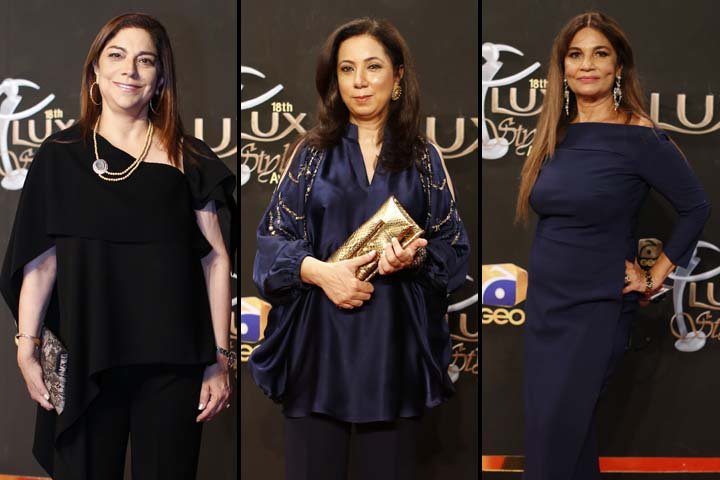 Shazia's speech kick-started the night of diversity and equality. The night of LSA 2019.
The first act of the night was Momina Mustehsan designed performance for highlighting Eva B, a redefining rapper from Lyari. The act was introduced by the star, Fahad Mustafa. It was an ode to women who create opportunities for themselves.
Next were the Chhalawa girls, Mehwish Hayat and Zara Noor Abbas who shared the stage to talk on how women should encourage other women, and to break the stereotype of bringing each other down, especially in an era of social media and trolling.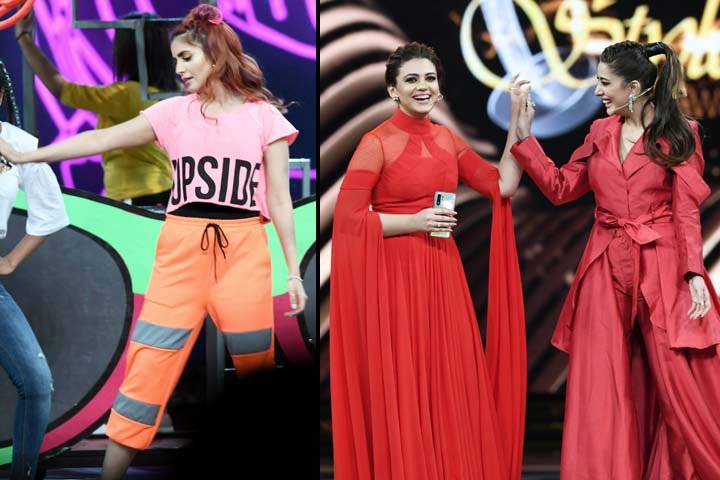 Our Lal Kabootar star, Mansha Pasha spoke on un-stereotyping. She said that it is amazing to see Pakistani actresses pick up stronger and more challenging roles. Accompanied by her co-actor Ahmed Ali Akber, Mansha appreciated and advocated actresses for their commendable non-traditional characters like Hajra Yamin, Mehwish Hayat, and Hania Aamir for their roles in Pinky Memsaab, Load Wedding and Parwaaz Hai Junoon, respectively. They also applauded Sohai Ali Abro for her performance in the Motorcycle Girl and Sanam and Amina's astounding performance in Cake.
The Unilever Chairman Lifetime Achievement Award (entertainment) is awarded to the melodious Shabnam for her contribution to the Pakistani Media Industry since the very first day. The tribute started off with a performance by the LUX girls Saba Qamar, Maya Ali and Meera. Each of them performed to Shabnam's iconic hits. To begin, Meera took over the stage with Asad Siddiqui and grooved to Wada Karo Sajna. Next was Maya Ali shaking her legs to Chitthi Zara Saiyaan Ji, sung by the Malka e Tarannum, Noor Jehan. Whereas, Saba Qamar took the show by her bubbly dance on Mera Babu Chail Chhabila. To take the act forward, Atif Aslam sang Mujhe Dil Se Na Bhulaana and the audience hummed along. He gave everyone goosebumps and tears when he came down and took the legend, along with her co-actor, Nadeem Baig, to the stage. The Unilever Chairman handed over the award to Shabnam Ji who had come all the way from Dhaka for this ceremony. It was a moment of honour and the auditorium echoed with applause. The tracks were remixed by Sahir Ali Bagga, and choreographed by Nigah Jee.
The Lux Style Award for Lifetime Achievement is a medium to appreciate women from the gone days for their astonishing performances. This also encourages more women to come forward with their talent and hard work.
Another Lifetime Achievement Award for Fashion was gifted to our favorite stylist Nabila, for her tremendous contribution to the fashion industry. Director of the show, Frieha Altaf, introduced Nabila Maqsood in words of worth and recognition. She acknowledged that Nabila started really low and it took her 33 years to be where she stands tall and proud today. What brought her to this peak was her utmost determination and the faith in her talent. The award was presented to the supermom Nabila by her sons Zair and Zahir Maqsood. With numerous awards from around the globe, this was Nabila's 10th LUX Style Award. She bowed in total gratitude for such love. She doesn't only change lives by styling people, but also by mentoring people from backgrounds of total diversity in terms of gender, religion and social status.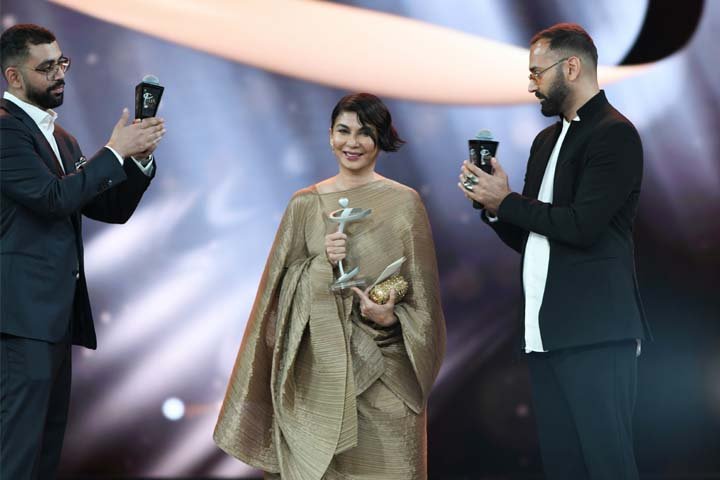 Nabila was delighted and overwhelmed but she took the opportunity on the stage to tell the world to #DoMore with their influence. She urged everyone to make this society more inclusive and diverse with their influence.
She concluded her statement with, "Let's come together and do our bit to build a better world….A world which is diverse, inclusive, embracing and fair for all."
This was LUX Style Awards 2019 for all of us. A power-packed night of empowerment for diversity in all terms and cherishment for all.
Share your thoughts -
---