The hardcore fans of Pakistan were stuck by their screens all day to watch Pakistan vs India cricket match, while some were at the stadium cheering for the team.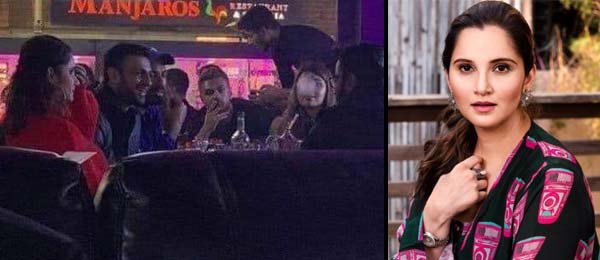 Unfortunately the players disappointed the whole nation by not showing any dedication or efforts on the field. It was a total disaster. Though there was also rain at the stadium but that did not stop the fans! The crowd was still full and cheering for the boys!
A set of pictures and videos were leaked on social media where some of the players including Imam ul Haq, Imad Wasim, and Wahab Riaz along with Shoaib Malik and his wife Sania Mirza were partying in a cafe smoking sheesha and drinks. Weren't they suppose to be practicing for the match a night before instead of partying for the most important match? While the whole nation was praying for them to win! This is how unbothered the boys are! People are furious.
Sania Mirza tweeted angrily after the video and pictures were leaked to clear out everything.
That's the video you shot without asking us,disrespecting our privacy even though we had a child with us?& got told off for doing so,& u came up with this crap?FYI 'outing' was dinner & yes ppl are allowed to eat if they lose a match!Bunch of fools!Try better content nxt time https://t.co/51gnkMWUYu

— Sania Mirza (@MirzaSania) June 15, 2019
Well! Whats done is done. Pakistan has to make sure they win every single match to qualify further! If not then the team will be coming back home.
Share your thoughts -
---