The love of art goes beyond boundaries of languages, beliefs and oceans. Especially when it comes to music, Pakistani stars have always stood out the world with their talent. Be it Ustad Nusrat Fateh Ali Khan, Rahat Fateh Ali Khan, Atif Aslam or the famous Amjad Sabri.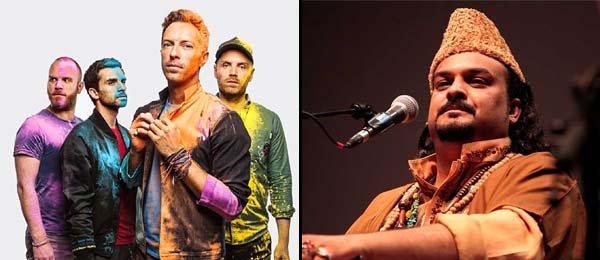 A few days back, British band Coldplay's lead vocalist Chris Martin revealed that their inspiration behind the song Church from their new album, namely Everyday Life, was the iconic track Jaga Ji Lagaanay by the late Amjad Sabri. Everyday Life by Coldplay has made it to the top of this week's official album chart. When probed, he elaborated that there were in fact two great singers who they looked up to. The first one being the Pakistani Qawwali legend, who was brutally murdered in daylight, while the second is their friend Norah from Jerusalem.
Chris, totally accredited his two inspiration for their contribution. He said that he is the third best singer on the track.
We think this was a gesture of true intentions that came across really well. And with all this appreciation, we come down to missing the utterly amazing Amjad Sabri's enthusiastic live performances.
Share your thoughts -
---