Cricketer Hassan Ali and his wife Samiya Khan are in Pakistan for the first time after they got married and how!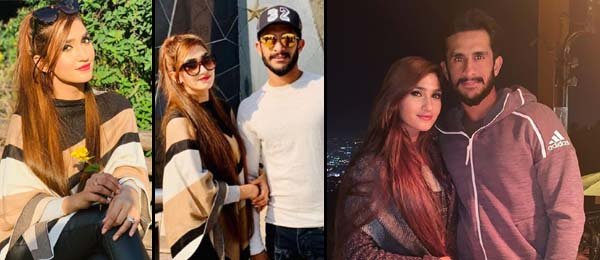 The couple tied the knot earlier in July this year. The ceremony was held in the bride's home town, Dubai. However, Samiya belongs to an Indian Muslim family. The news of the wedding had spread on the social media, in response to which, Hassan held a press conference. And it felt like this was all his fans had been waiting for. In no time, social media was all about them. From preparations to the day of Nikah and to the reception.
For the last couple of days, the social media is, once again, filled with the couple's photographs as they have arrived in Pakistan for another reception for the groom's side of the family. The adorable newlyweds had a warm welcome by the family in Gujranwala. They were spotted walking a pathway of rose petals with flower bouquets in their arms.
The duo looked so much in love with one another in pictures and videos from their welcome in Hassan's home town and other cities of Pakistan. Samiya seems to be enjoying her trip. And we enjoy all these updates from them.

Share your thoughts -
---