The audience is not keeping calm! Because Khubi Ali took his father, Sajjad Ali, Our famous pakistani singer to a Katy Perry concert in Las Vegas, Nevada.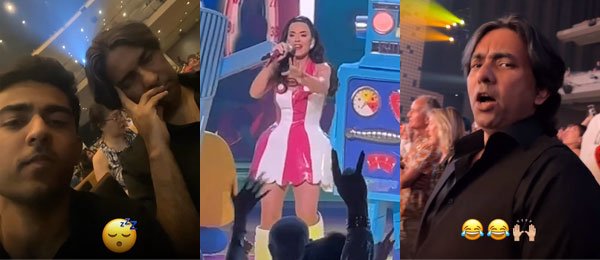 The pictures and videos are going viral on social media and it is hilarious!
Khubi Ali shares a caption along with video
"I dragged my dad to a Katy Perry concert" this show how unbothered Sajjad Ali was while going to the concert but later on he was enjoying to the fullest!
The fans are finding it very cute to see the reaction of Sajjad Ali in the concert, he is seen singing "Roar" one of the most famous song of Katy Perry.
Share your thoughts -
---