Ushna Shah, a stunning and accomplished Pakistani TV and film actress, has left her mark on numerous popular TV shows including "Habs," "Bashar Momin," "Balaa," "Lashkara," and "Alif Allah Aur Insan." 
Recently, She tied the knot with Hamza Amin, a golf player hailing from Austria. During her breaks, Ushna makes trips to visit her husband. Not long ago, she delighted her fans by sharing pictures from her journey to the USA with her spouse.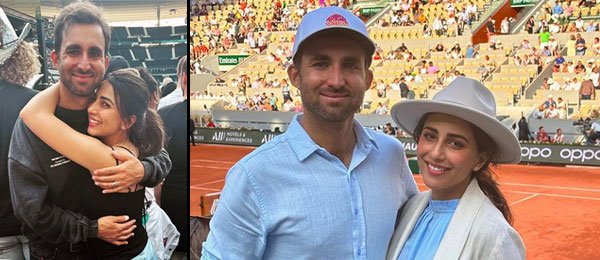 In a recent appearance on the show "Had Kardi" alongside Momin Saqib, Ushna Shah opened up about the practice of checking a husband's phone. 
Expressing her viewpoint, she believes that wives can have the right to look through their husbands' phones. She also emphasized that husbands should not be uncomfortable if their wives decide to do so. 
Ushna clarified, "I'm not suggesting that wives should make a habit of checking their husbands' phones, but if they choose to, husbands shouldn't react with panic or concern." 
She even addressed a common behavior, stating, "For instance, some men keep their phones face-down to hide their screens, and that's not right. After marriage, there shouldn't be any need for phone codes."
Ushna went on to share that her husband has shared his phone codes with her. She stressed the importance of faithfulness in marriage, saying, "Cheating should never happen after marriage. 
It's essential for everyone to maintain an open and honest track record once they're married."
Share your thoughts -
---