Alif, the announcement, the cast reveal, the first trailer and now the original sound track, all of it has created a huge mountain of expectations for the viewers. It was announced last year and the fans had been waiting each day since then. Well, now it is just around the corner.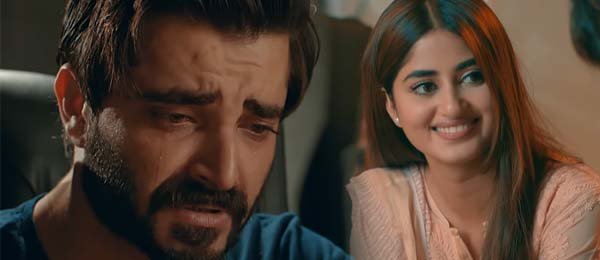 Before the drama itself, The OST has given us chills. The song is written by the soulful Shuja Haider, who also composed the music and took over as the male vocals, however the female part is sung by the beautiful Momina Mustehsan. And it is impossible to deny that this is one amazing duo. The song is a soothing sufi number that revolves around the worldly life, confirming the might of the Almighty. The lyrics emphasize on the importance of faith over anything else in the world.
Talking of the video, it consists of parts from the love story between Kubra Khan and Ahsan Khan, then reveals other characters, mainly focusing on Hamza Ali Abbasi and Sajal Aly. Other actors spotted are Pehlaaj Hassan who seems to be playing the little Hamza; Osman Khalid Butt and Sadaf Kanwal.
The song, despite being very detailed and lyrical, does not give out the whole story and this makes us all even more anxious. It is definitely on top of everyone's playlists. If you have not listened to it yet, you definitely should and also, do not miss on the astonishing video. And if it gets harder to wait, don't worry! It's starting on Geo Entertainment from Saturday 5th October at 8PM.
Download Audio Mp3 of Alif drama OST by Momina Mustehsan & Shuja Haider
Share your thoughts -
---