We are sure you people still remember those blue dreamy eyes. Two years ago, a Chai Wala Arshad Khan from Islamabad grew as the huge internet sensation.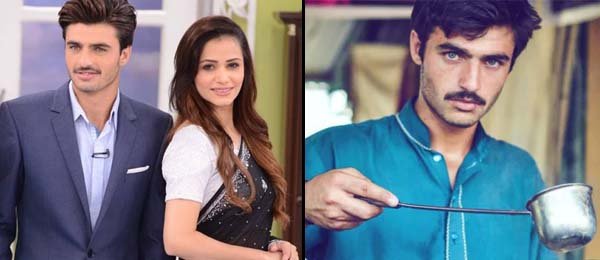 The hunk originally belongs to Mardan, and used to sell fruits earlier for his 17 siblings, WHOA! However, soon after a photographer captured those spellbinding eyes and innocent face on her camera, Arshad became a star overnight.
After getting an immense amount of love from the people, Arshad ended up getting several modeling, and acting offers from the vibrant world of showbiz.
The handsome man recently appeared in a morning show Naya Din, where he disclosed the reason behind fading away from the limelight for some time. He said that the tea stall is part of his identity and he cannot dispute this reality, hmm… pretty impressive! However, we have good news for all the Chai Wala fans.
While talking about his plan, he told about his upcoming song titled Chai releasing this month and  featured film in December 2019. Yes, you heard us right!
He was away from the media due to some family priorities but now all is well between him and his family and he is looking forward to continue working in showbiz.
Upon asking about the secret ingredient behind that his yummy Chai, Arshad did not utter a word. People still love their beloved Chai Wala, and the majority of them are utterly excited for his comeback.
All we are gonna say is that we miss you Arshad, but we wish you all the best for your plans.
Share your thoughts -
---