The good news is finally out. One of the most talked about couples of the town Feroze Khan and Alizey have been blessed with a baby boy on this blessed Friday.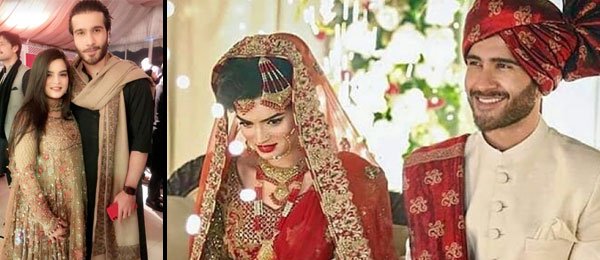 In a recent interview, the Pakistani star Feroze Khan revealed that he will be a father soon. However, producer Raza Moosavee's wedding pictures had already made a buzz about the couple expecting a child. Ever since their engagement, Mir Hadi and his real life wife had been in news. Starting from the internet commenting on the girl's appearance to jokes at an award function, to Feroze shutting them all up and now the arrival of a little angel.
The actor announced the birth of his little bundle of joy through his social media and everybody is wishing the family health and happiness. Well, we wish him all of that too!
We are all waiting for the little one's pictures and we are sure that so are you.
Share your thoughts -
---