It is Pakistan Super League (PSL) time! And one thing after the selection of teams, that gets us all the most excited, is the PSL anthem. Ali Zafar had been doing them all from PSL 2016 to PSL 2018, but now it has come out as a surprise and quite a pleasant one. The PSL 2019 anthem is sung by the Pakistani heartthrob Fawad Khan.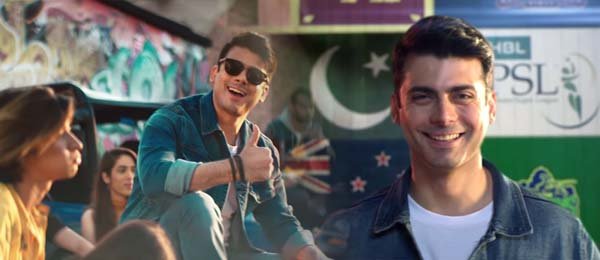 Yes this is true and we are sure most of you have already witnessed the video too. The new song Khel Deewano Ka is written and produced by the ever mesmerizing Shuja Haider. Accompanying Fawad and upcoming rapping sensation, Young Desi. The official Pakistan Super League 2019 song made its way to radio stations and screens on 18th January 2019.
After Ali Zafar's catchy songs, this is coming out to be a little bit down at first. But with the series going on, we are sure it will be a song hummed by each of one of us, because well, it is not that bad!
Talking about the PSL 2019, it starts off with an opening ceremony on 14th February at the Dubai International Stadium, with international stars performing. The list includes Fawad Khan, Aima Baig, Junoon and Pitbull from across the world. The opening ceremony will be followed by the first match between Islamabad United and the Lahore Qalandars.
We are so so looking forward to the series and of course the team anthems. Tell us what you think about the new PSL anthem?
Click here to download Audio Mp3 of song Khel Deewano Ka by Fawad Khan
Share your thoughts -
---