Hum Showcase has ended after three full packed days of glam and couture, and we just can not get over it!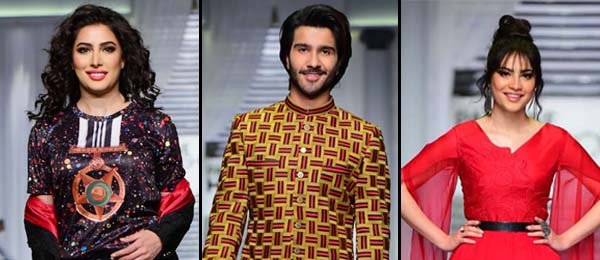 Th highlight of the show were our favorite stars walking the ramp and winning our hearts all over again. The one who topped the list was none other than Imran Ashraf Awan, who has opened all our eyes to his versatility this year. He walked for Emran Rajput, in all white and the background music from Ranjha Ranjha Kardi, just reminded us of Bhola and his pure soul.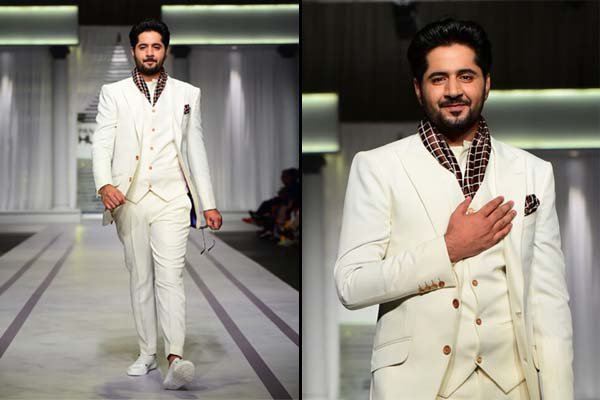 Talking of day one, the next was Hareem Farooq and Ali Rehman, who all of a sudden took us back to their dance number from Parchi, however this was a part of promotion for their upcoming film, Heer Maan Jaa. The two walked for Deepak and Fahad.
Day two consisted of even more stars, including Mansha Pasha and Ahmed Ali Akbar who have just given a super hit named Laal Kabootar. They walked for the brilliant HSY.
Then it was the sweetest Sarwat Gillani wearing Neelo Allawala. Sarwat has always been a sight to watch. While she walked, her hubby and actor cum surgeon, Fahad Mirza rooted for her with his mom. The video made quite a few rounds and so did Fahad's appreciation post for wife, Sarwat.
Next on the ramp were Neelam Muneer and Sami Khan who were dressed up in a Mona Imran ensemble to promote their next movie called Wrong No. 2. Everyone fell in love with Neelam's hairdo. The next star on day two was Ayesha Omer and she definitely stole the show with a Hussain Rehar dress on.
Day three was all fun and goofy especially with the Chhalawa cast and crew walking down the ramp wearing Munib Nawaz. It began with Aashir Wajahat who was followed by parents and directors of the movie, Shazia and Wajahat Rauf. While the producers were on their way to go backstage, the absolutely adorable couple of Zara Noor Abbas and Asad Siddiqui walked in. The two showed a fun chemistry like always and we loved the little dance they did for us. Following them were the leads of the film, Mehwish Hayat and Azfer Rehman. And all we could say is, we cannot wait for Chhalawa releasing this Eid ul Fitr.
Also Asim Azhar walked for Rizwan Beyg but not with Hania Aamir. In fact, he was accompanied by Faryal Mehmood. Both were all white to the toe. While Asim walked the show, Hania enjoyed the show with Asim's mother and actor Gul-e-Rana. Both of them cheered for Asim all the way.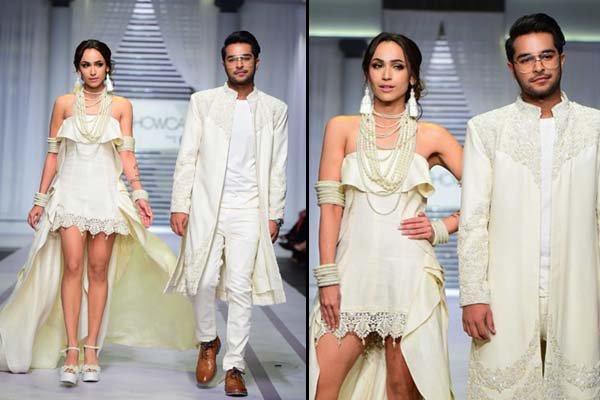 The last to make to our list, but absolutely not the least is Feroze Khan who walked in an amazing swag for designer Jazib Qamar. His new hairstyle has given him a new look after a long time and there's no doubt about him still being one of the most handsome actors in the industry, and we just can not wait to see him being a doting father.
Well that is all we got for you from Hum Showcase 2019. Tell us what you think about all these stars and the looks.
Share your thoughts -
---