The second day was even bigger than the first! The three-day 7up Foodies Festival has just built our expectations more for Day 3. It's not just attended by Lahoris but Americans and international bloggers!! We don't blame them because Lahore's Etihad Town (which is Main Raiwind Road) was where the party was at on Friday and Saturday!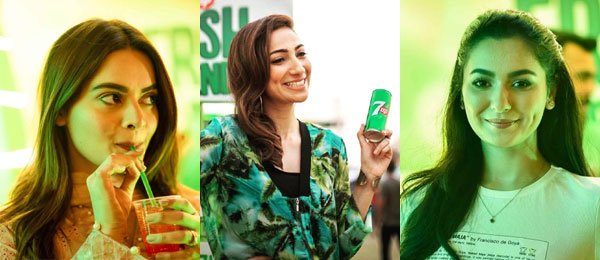 You're probably wondering what you should expect. Think an insane number of delicious foods all in one place. We're talking a variety like Karak Khel, Arif Chatkhara, Papa John's, What'a Paratha, Naan Kebab, Basking Robins, Poet, Deli Co and wait for it…PF CHANG's! We're pretty sure this is the first time ever that PF Chang's has participated for any food festival and who doesn't like PF Chang's?! Expect around 120+ eateries with an insane variety from desserts to desi, continental to pizza and what not. We couldn't stop ourselves from eating throughout.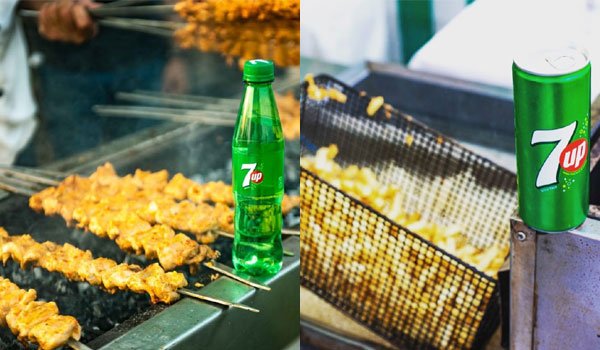 However, the 7up Foodies Festival is not just food. It's got so much more to offer, like the most iconic musicians performing. Yup, Day 2 had energy packed performances by AK The Band, FMS, XARB, KASHIF ALI BABAR, JOSH and SAJJAD ALI! This was our first-time hearing Sajjad Ali LIVE, so you can imagine how excited we obviously were. Oh, and stars are not just on the stage performing for you, they're literally standing next to you enjoying a refreshing 7up. There are so many celebrities on ground, you're bound to bump into at least one or two. We were fortunate enough to bump into Ahmed Ali Butt, Hania Aamir, Asad Siddiqui, Ahmed Ali Butt and Minal Khan all partying at the 7up Foodies Festival!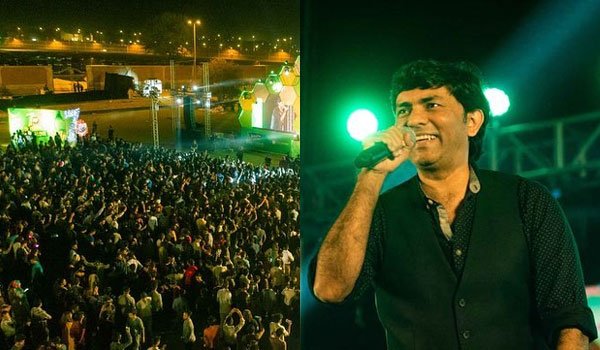 We would like to specially mention that the entire event was organized immaculately. To avoid chaos and traffic, there were rickshaws through which you can easily enter the premise. It's a huge space and even though everyone whose anyone was there, you'll still not feel overwhelmed by the public attending the 7up Foodies Festival. A must mention was the Play Café. A brilliant idea that will definitely hopefully be (or should be) picked by other festivals. To help you understand the Play Café…think day care standard assistance and that too at a food festival. Every parent's dream come true. It's also a family festival meaning you won't find any rowdy boys around. Expect a very good gentry who's not pushing you around so you can be as comfortable as possible.
For all those in Lahore on 5th, 6th and 7th April, the 7up Foodies Festival IS the place to be. It's happening at Etihad Town, Main Raiwind Road, Lahore. Take your family and friends along because you don't want to miss out on the biggest festival of 2019!!
Share your thoughts -
---