Defying gender roles is still considered "disrespectful" in our country.

In an era where men and women stand shoulder to shoulder, reaching out equal opportunities and strengths, there are people who insist on not giving up on defined gender roles. And this is not coming from a small town Pakistani, but an educated, practicing lawyer. Yes, you read it right.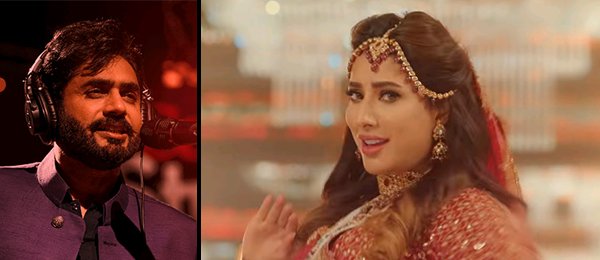 Here, we are talking about lawyer Rana Adnan Asghar who filed a case against pop singer Abrar ul Haq, claiming that his new song Chamkeeli has a disrespectful video. Chamkeeli is Abrar's new single which is being played at every wedding this season and has gone over the 4 million views benchmark on YouTube. However, the lawyer found the video to be insulting and disrespectful towards men and women.
Well, as much as we want you to go watch the song for yourself, we would like to inform you that the video features Mehwish Hayat as the bride and the young YouTube sensation, Shahveer Jafry as her groom. However, the roles of both the leads are contrary to the typical setup. The song depicts Shahveer sitting all shy and quiet waiting for his Dulhan, while Mehwish breaks all stereotypes with bringing the band, baaja and baraat to her wedding. This whole scenario disturbed, Mr. Lawyer so much that he also urged the court to take the video off YouTube.
However, the singer has not said anything about the situation yet and the case had been adjourned till next few days. But we wish that the song is not taken down. Have you checked out the song yet? What do you have to say about the video?
Share your thoughts -
---