Popular actress Alizeh Shah is back in the news and this time with some serious allegations against her.
According to a local news channel, actress Minsa Malik has approached the Islamabad police to lodge a complaint against Alizeh for allegedly "torturing her and issuing threats".
The complaint was lodged at the Women Center G-7 police station in Islamabad. In her complaint, Minsa alleged that the Ehd-e-Wafa actress tried to cause her physical harm.
Alizeh Shah has been accused of going as far as throwing a burning cigarette at Minsa as well as beating her with shoes in their hotel room.
The alleged incident happened during the shoot of a drama serial in the federal capital.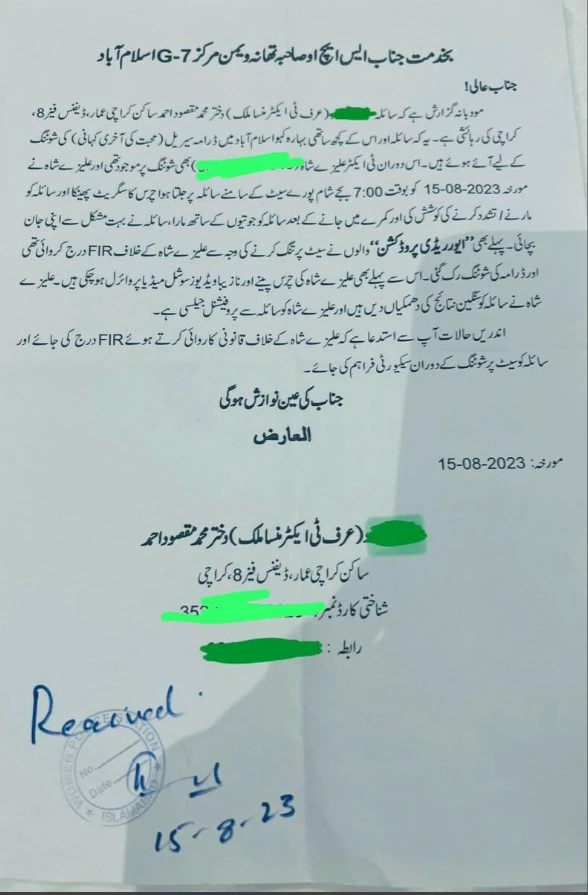 Furthermore, in her written complaint, Minsa Malik mentioned a previous FIR which was registered against the actress by Ever Ready Productions.
She requested the Islamabad police to take stern action against Alizeh and provide her security.
Share your thoughts -
---