Nadir Ali started off as a social media figure, making funny prank videos that became a hit. His comedic work earned him a big fanbase. 
As time went on, he evolved into one of the country's most successful podcast hosts, featuring guests like actors, athletes, and politicians. However, his podcast episodes often stirred up controversy.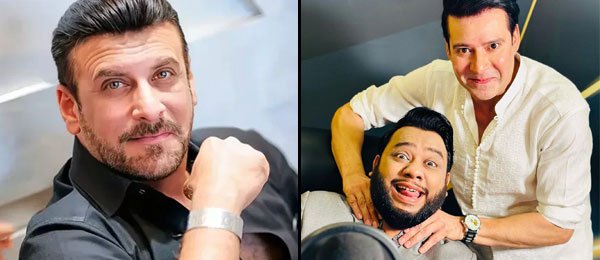 Recently, he faced backlash for getting Moammar Rana to make comments about Priyanka Chopra. He had previously asked uncomfortable questions about faith to Sunita Marshall. His interview with politician Nabeel Gabol also garnered attention, but for the wrong reasons.
Criticism from people on social media rained down on Nadir Ali. Actor and director Shamoon Abbasi also jumped into the fray. Taking to Facebook, he explained his reasons for not appearing on Nadir Ali's show. 
Shamoon threw down a challenge, daring Nadir Ali to give him a call. He stated that he wouldn't even charge payment for the show, and he expressed his desire to pose some probing questions to Nadir Ali.
Furthermore, the famous actor and director also slammed Moammar Rana. He advised him to be "responsible and respectful towards women before throwing away his views about prople's looks."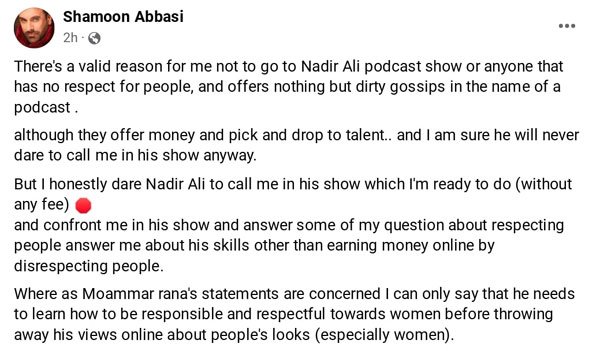 Share your thoughts -
---